The UNT Shuttle is a DCTA service offered in partnership with University of North Texas (UNT) to provide direct shuttle service to the campus and off-campus student-oriented housing.
Summer Semester Schedules are effective from May 14 – August 26. There is no service on the weekends during the summer semesters.
There is no UNT Campus Shuttle service on Thursday, July 4, in observance of the Independence Day holiday. In addition, the Discovery Park shuttle will be the only UNT Campus Shuttle that will operate on select Fridays. To view the entire 2018-2019 UNT Campus Shuttle service calendar, visit https://transportation.unt.edu/sites/default/files/Master_Service_Calendar_2018-2019.pdf.
For a printable schedule, please click below: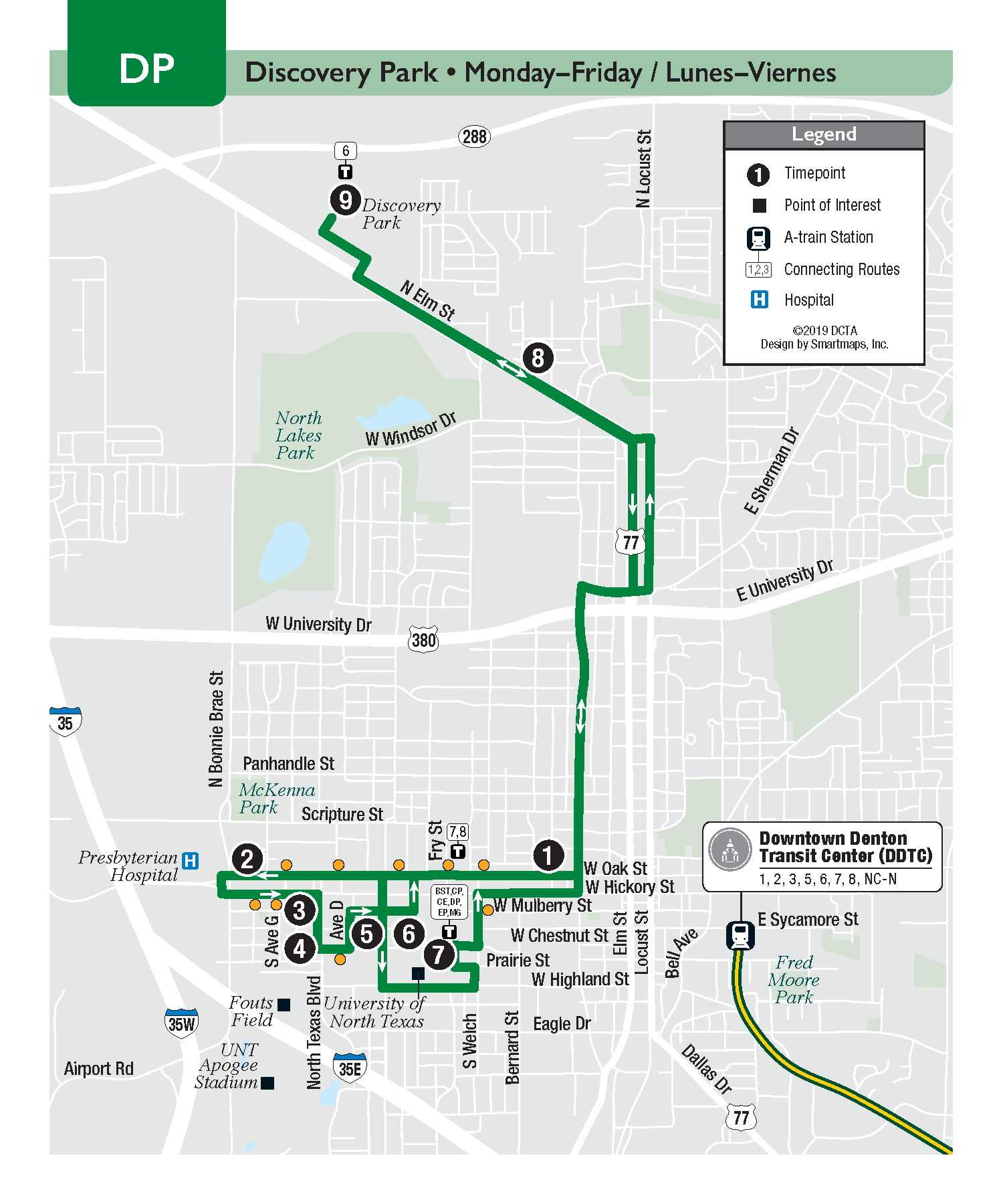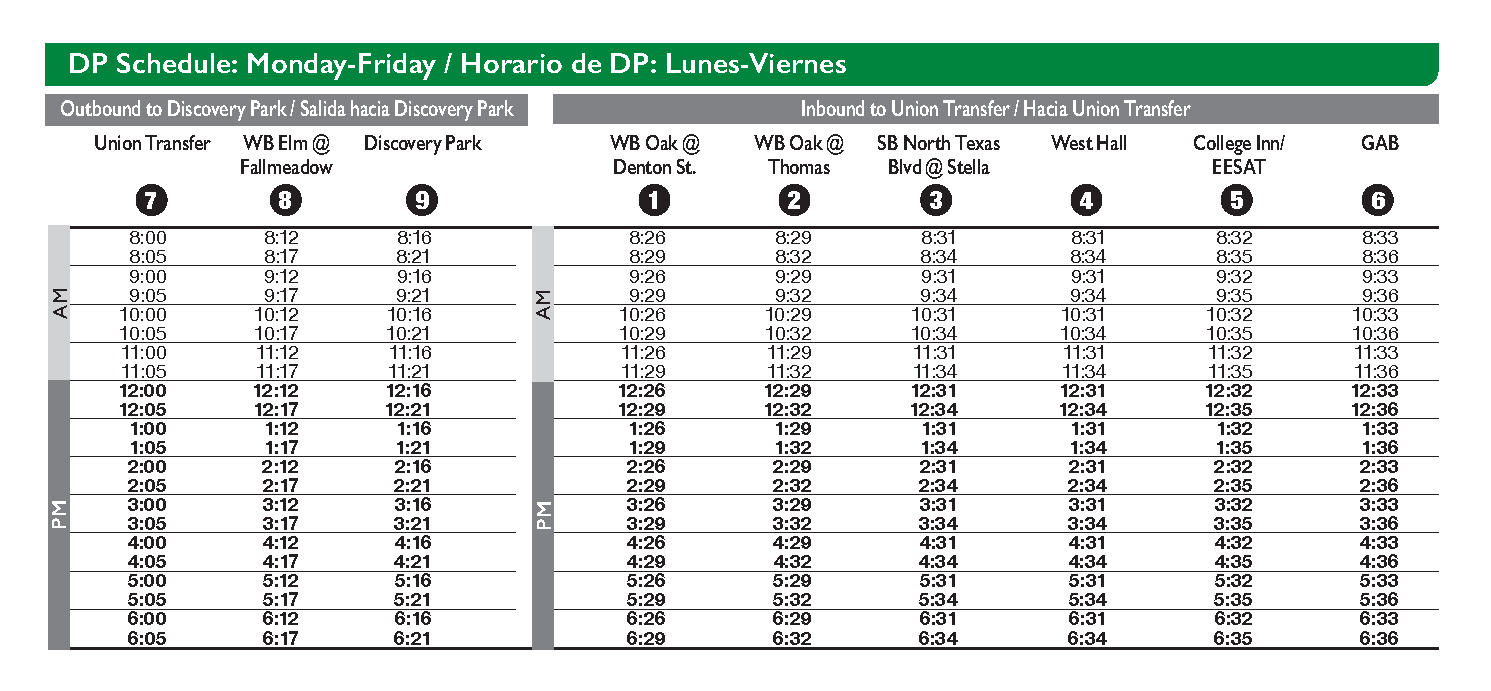 UNT: How to Get Around
Want some more information on how to get around UNT? View our "How to get Around" guide here.
UNT Shuttle Hours & Holidays
During the academic year, the UNT Shuttle operates Monday through Friday,
Acceptable Fare
The UNT shuttle is open to any and all riders. Valid DCTA connect, Local System and Regional fare options are accepted. UNT students, faculty and staff with a valid school ID ride the UNT shuttle and connect bus service for no additional fare.
Connect Bus Service to UNT
Connect routes 7 and 8 serve the University of North Texas from the Downtown Denton Transit Center (DDTC) offering transfer opportunities to the A-train.
Additional Services Available
The UNT Parking and Transportation office provides additional transportation programs for UNT students, faculty and staff; such as ridesharing, E-Ride late night on-demand service and an hourly rental car program. For more information regarding these programs, please visit www.unt.edu/transit or call 940.565.3020.